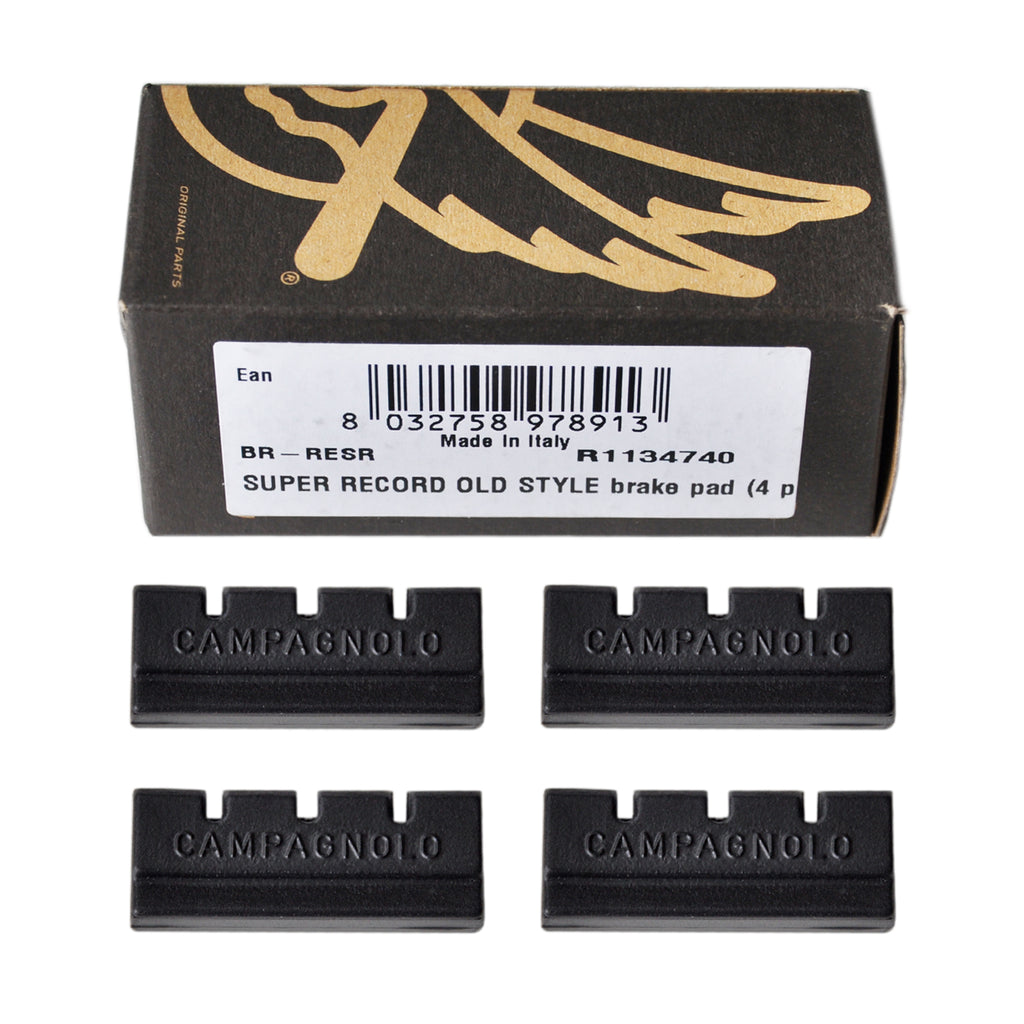 2 Pairs of Campagnolo Vintage Nuovo Super Record Brake Pads
Genuine Campagnolo Part Number R1134740
Set of 4 replacement brake blocks/pads.
We have managed to source these brake blocks from Campagnolo. They have remanufactured them to the same specification as the original brake pads that fit Nuovo and Super Record brake pad holders.
The originals are very hard to find now and these are the next best thing if you are building/restoring a steel bike with a vintage Campagnolo group set.