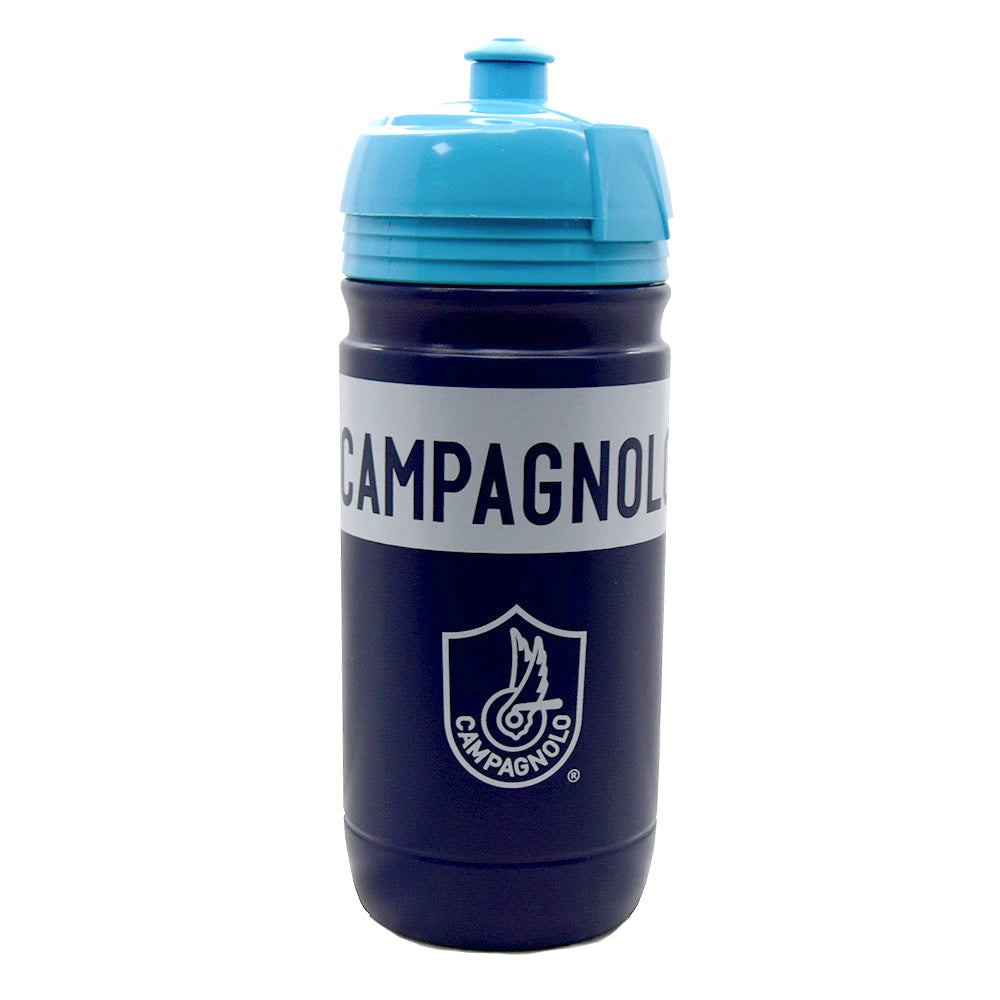 Official Campagnolo Shield Bottle
Made from a squeezable food grade polyethylene, biodegradable and BPA free. The Corsa 550ml Water Bottle is lightweight and functional, perfect for any ride. 
With a standard diameter of 74 mm it can be used with all conventional bottle cages available on the market. In the upper part, the slightly narrower body and the cap with a series of rings facilitate gripping and holding the bottle even in extreme conditions. 
The new large opening enables quick filling of the bottle with supplements and beverages as well as easy cleaning.