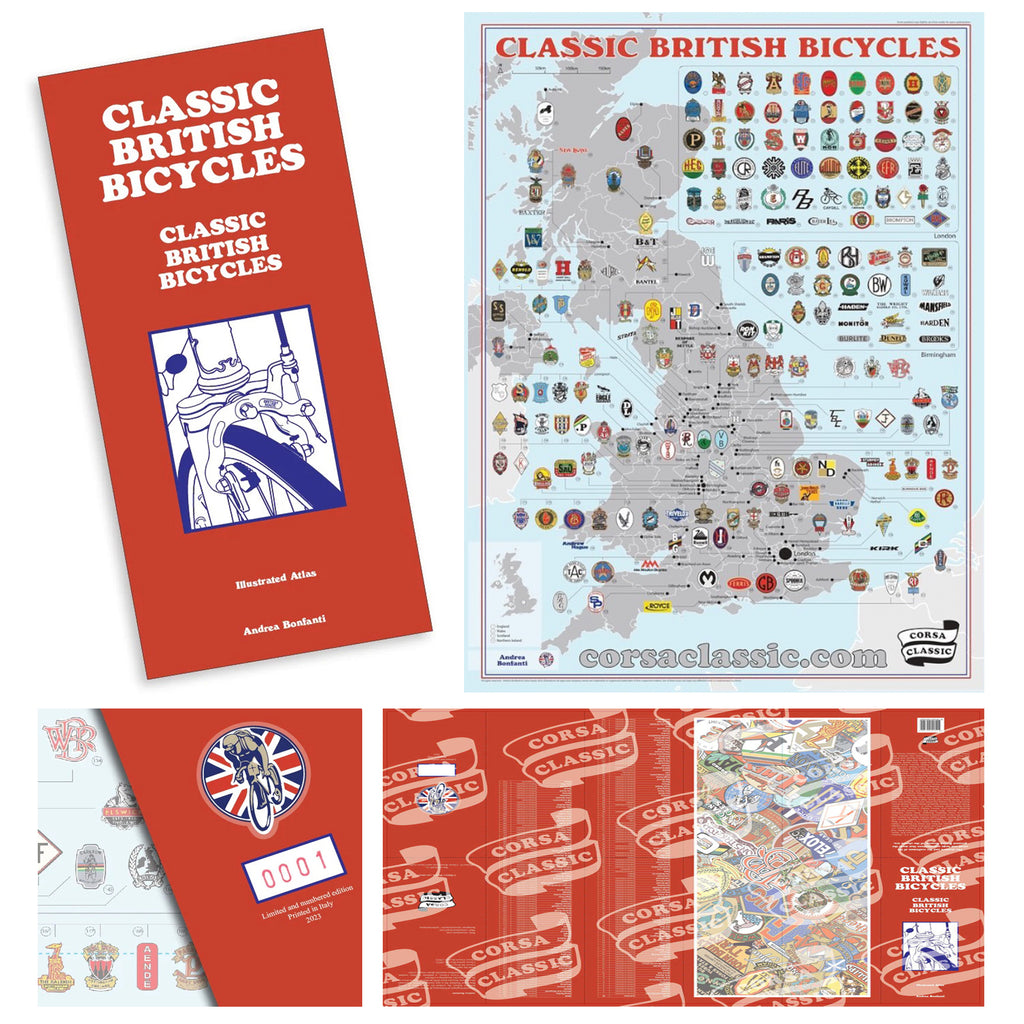 Classic British Bicycles Map
Discover the beauty and richness of British cycling heritage with Corsa Classic's exclusive limited edition map of UK. Featuring over 220 of the country's most iconic bicycle brands and framebuilders, each brand is expertly represented by its logo, location, and a unique identification number in the legend. The reverse side of the map holds the complete list of names and their respective products, making it a valuable reference tool for cycling enthusiasts.
Made with care, each map is printed on premium 100g paper and meticulously numbered by hand. Measuring 66x48cm when opened and 24x11cm when folded, this collector's item can be proudly displayed on your bookshelf or as a stunning wall poster.
Protected in a clear plastic pocket. Elevate your love for British cycling with this limited and numbered edition map, a must-have for any true cycling aficionado.
*Please note the watermark will not be visible on the map you receive. It is shown online to prevent the digital listing images from being copied without the manufacturers consent.