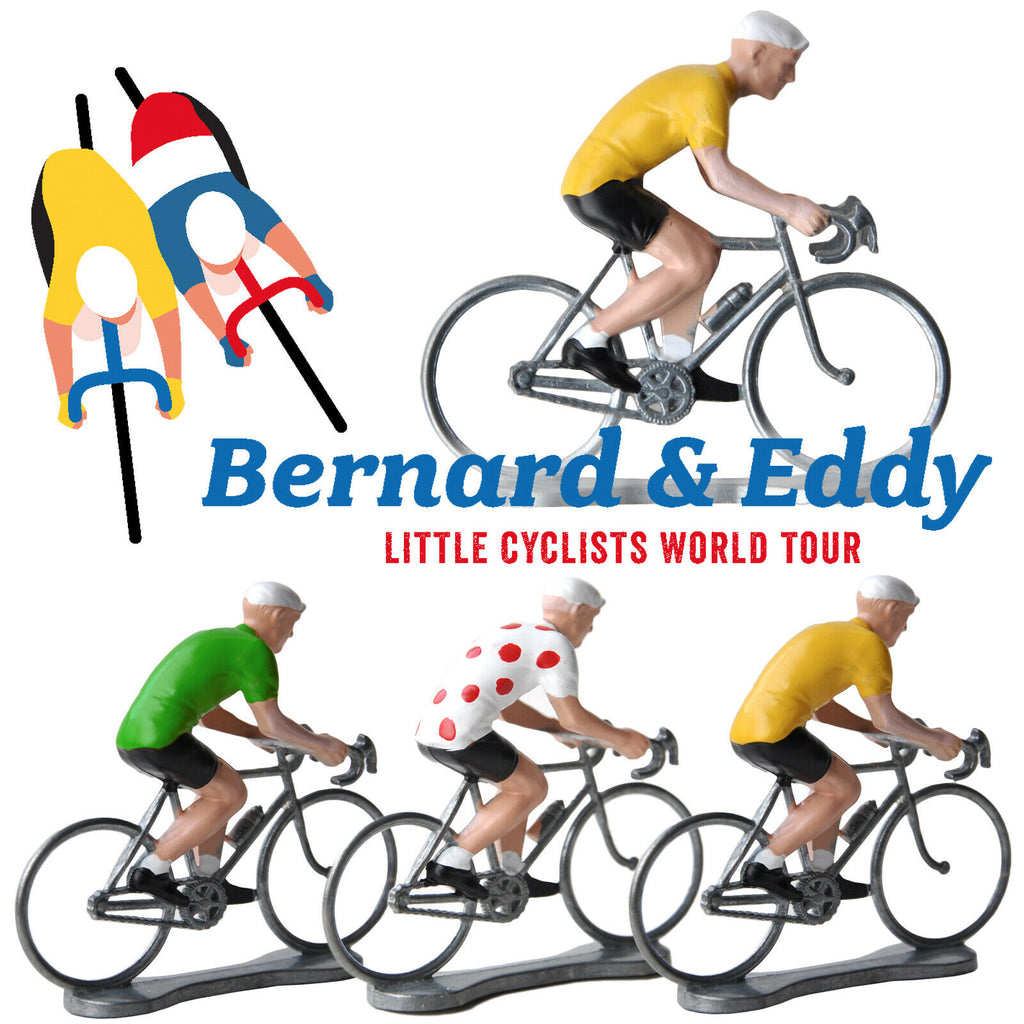 Bernard & Eddy Miniature Tour de France Cyclist Models
Cleverly designed by Bernard & Eddy, this set of three Miniature Cyclists wear the leaders jerseys of the Tour de France. Each crafted from zinc alloy, the figurines are meticulously hand-painted. Completed with bike chains, brakes and water bottles, these cyclists will make charming additions to any home. Whether gifted to an avid cyclist as decorative pieces or positioned on a winding toy track alongside each other, this set of cyclists is sure to delight. 

Each cast cyclist has a personality which is determined by the casting process and the hand painting. No two are the same! The dimensions of each model is 5.8x5.4x2cm.
This product is not suitable for children under the age of 3.