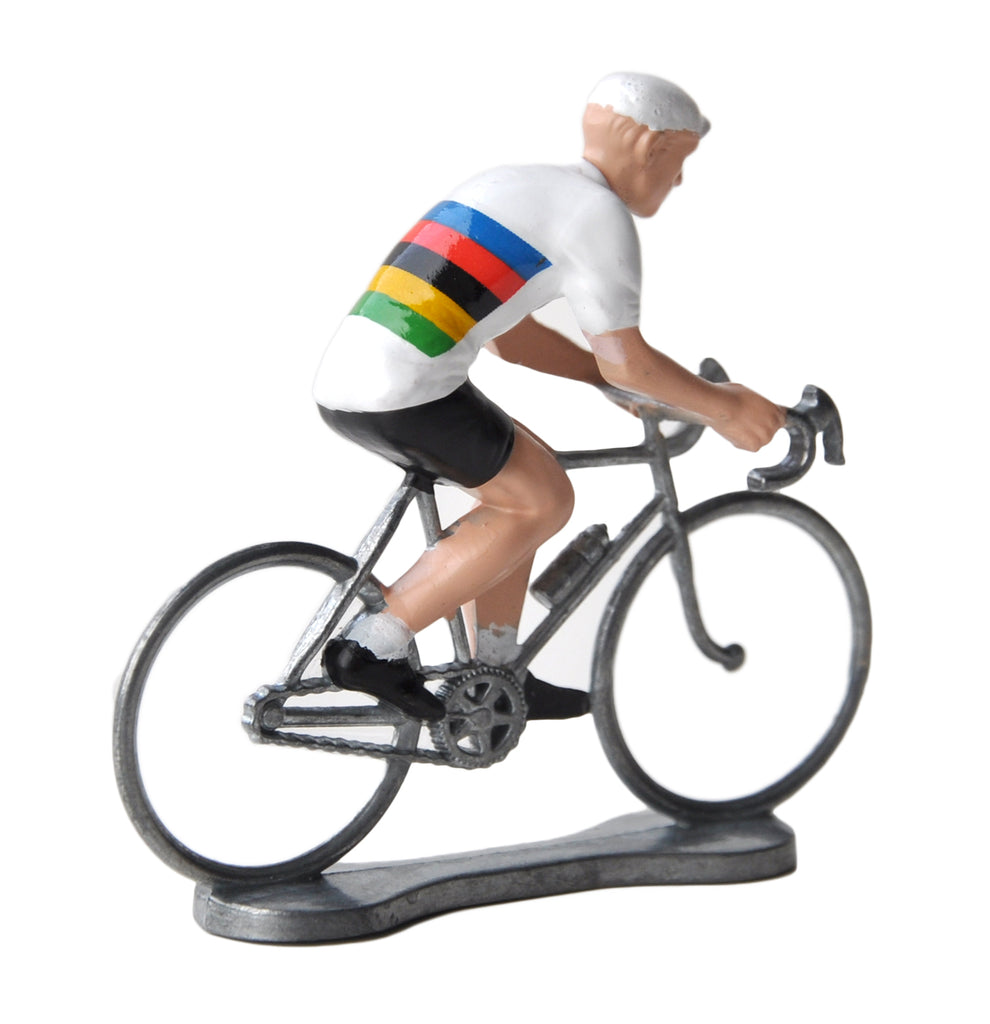 Miniature World Champion Cyclist Model
One mini world champion hand-painted die cast model. They really are a lovely thing and the perfect gift for the cyclist in your life. Each model comes supplied with their own cardboard gift box.
Each cast cyclist has a personality which is determined by the casting process and the hand painting. No two are the same! The dimensions of each model is 5.8x5.4x2cm.
This product is not suitable for children under the age of 3.