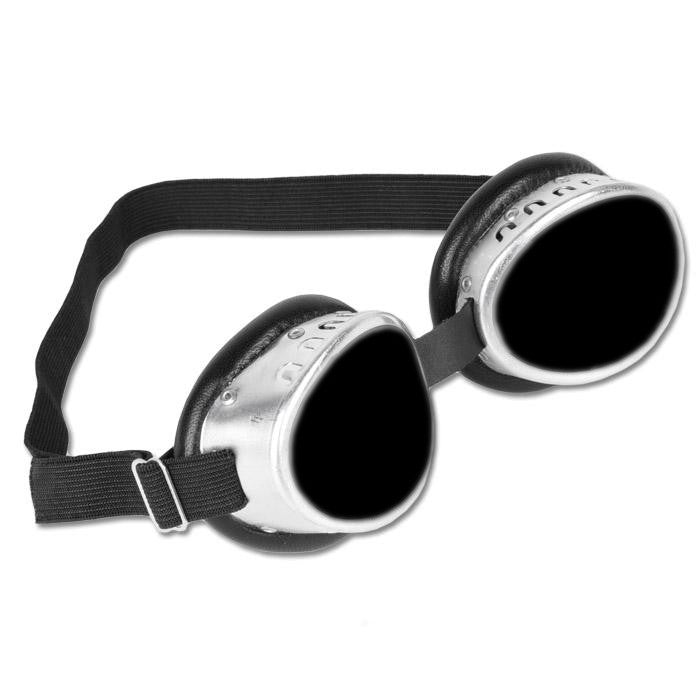 Retro Black Aluminium Frame Cycling Goggles
Retro steel frame goggles as seen sported by many riders of L'Eroica & Retro Ronde.
Features:
- Lightweight vented aluminium frame.
- Black leather padded eye cups for extra comfort
- Shatterproof glass lenses
- Black adjustable elastic head strap
- Black leather bridge strap
- Available with clear or black tinted lenses.
*Photo courtesy of Retro Ronde