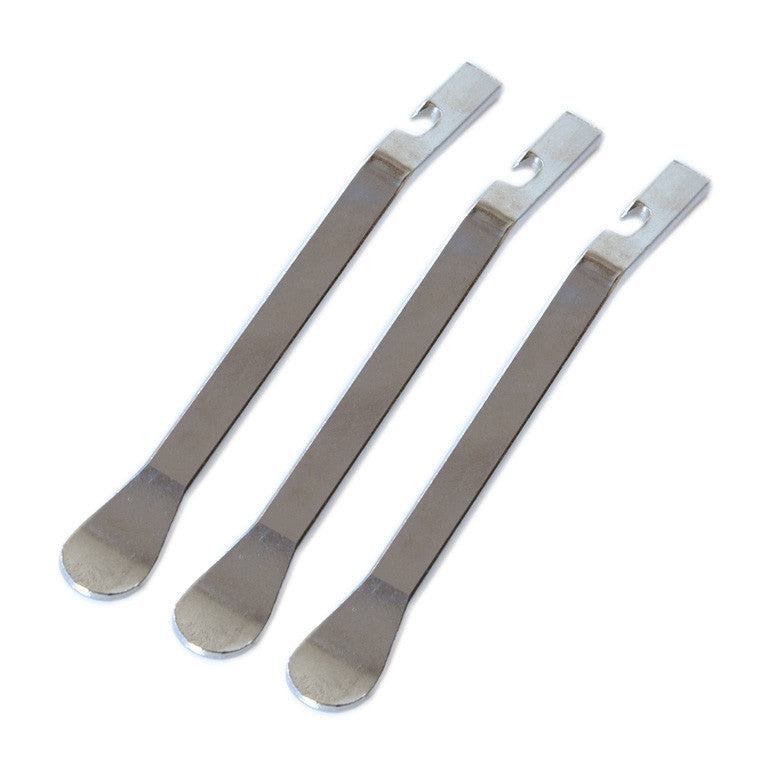 Steel Tyre Lever Set
Top quality tyre lever set. The levers have a flat design so, that take up less space when stacked together which is ideal for your saddle bag or tool roll.
Each lever is 120mm long, 4mm thick & weighs just 30 grams. Featuring a chisel tip for easy insertion beneath your tyre bead and a spoke hook to secure it in place.