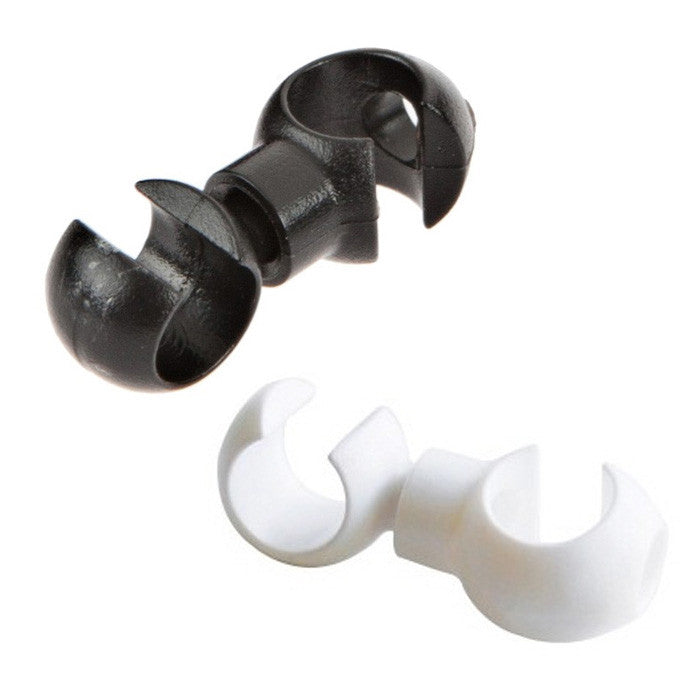 Swivel Joint Rotating Brake Cable Clip
Plastic 360 degree rotating cable clips. Each clip fits brake and gear cables 4 & 5mm in size.
The rotating joint will always keep your cable loops in position.
No more annoying cable rub!
Available in Black or White & in packs of x1, 2 & 4.