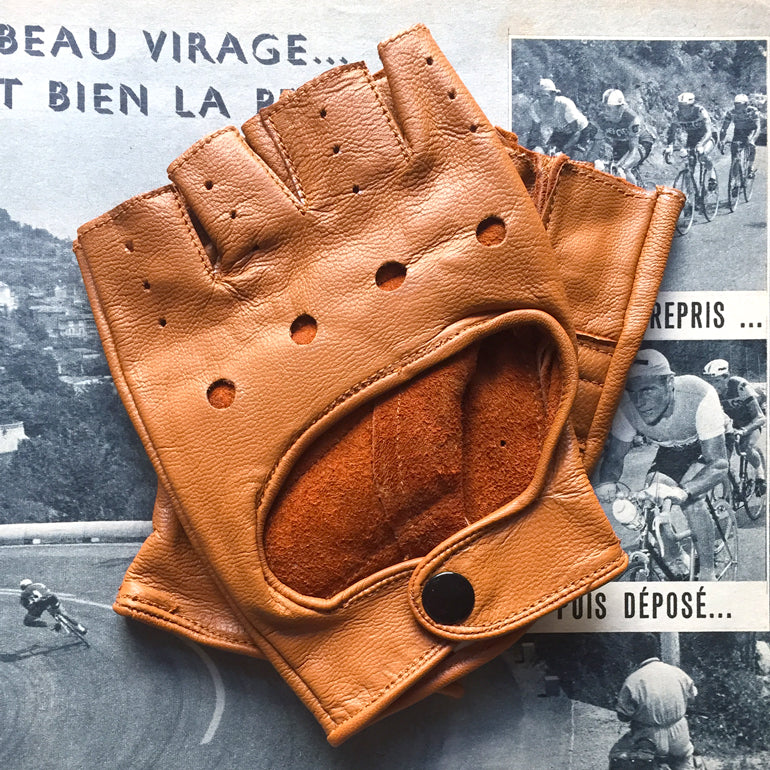 Tan Full Leather Cycling Gloves
A pair of tan brown, full leather cycling gloves. These gloves are beautiful quality! Classic style exactly the same design as riders would have worn in 1950 & 60's.
Made from full leather complete with padded palm, knuckle holes & button fastener.
They have the perfect, period look if you are attending L'Eroica or Retro Ronde.
The gloves are available in size Small, Medium & Large.
They are slightly small fitting. See our size chart for full reference.